Tom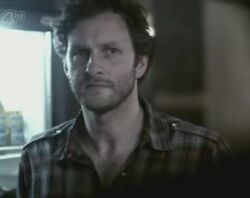 Tom was a bartender that Lily worked for. Nathan hits on her, but Tom interrupts and rudely tells her to clean up some glasses that she, unbeknownst to Tom, broke with her special power. Nathan refers to Tom as a "cunt", and Tom punches Nathan in the face. Afterwords, Nathan flees the bar with Jamie.
Ad blocker interference detected!
Wikia is a free-to-use site that makes money from advertising. We have a modified experience for viewers using ad blockers

Wikia is not accessible if you've made further modifications. Remove the custom ad blocker rule(s) and the page will load as expected.