Thought Verbalising
Effects
The ability to say anything you think so others hear it
Thought Verbalising is the ability to say whatever you think.
Characters
Edit
Kelly displayed this ability when her power was reversed by drugs.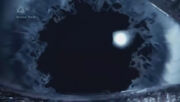 In S2E2 Kelly's powers are reversed in a nightclub when she takes drugs from Jamie, and she is forced to tell everything on her mind to Nathan.