Object Inversion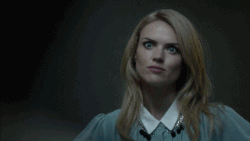 Effects
The power to turn any object inside-out
Object Inversion is the power to turn any object inside-out.
Characters
Edit
Chloe explains to Alex and Abby that she accidentally turned her cat inside-out.
Sarah uses this power to kill Mark.
When talking to Chloe, Alex and Abby tell her they do not see the negatives to her power, suggesting it could be used to do the laundry or to perform transgender surgery.
This is one of the few powers where speculation is limited as to what aspect of Chloe's personality gave her this power, or what the inverse power might be.
Ad blocker interference detected!
Wikia is a free-to-use site that makes money from advertising. We have a modified experience for viewers using ad blockers

Wikia is not accessible if you've made further modifications. Remove the custom ad blocker rule(s) and the page will load as expected.