Maggie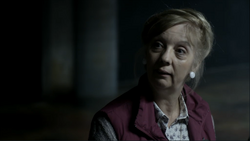 Maggie is the leader of the Power Support Group based in Wertham. The group was set up to support and aide people suffering from powers that interfere with their daily lives. Maggie possesses the power of Precognitive Crafting, which allows her to knit visions of the future. This ultimately led to the formation of the Jumper Posse.
Ad blocker interference detected!
Wikia is a free-to-use site that makes money from advertising. We have a modified experience for viewers using ad blockers

Wikia is not accessible if you've made further modifications. Remove the custom ad blocker rule(s) and the page will load as expected.