Leo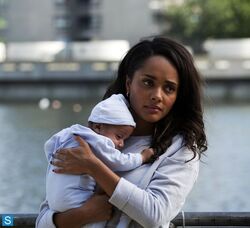 Power(s)
Time jumping and x ray vision
Leo is Jess and Luke's son from an alternate timeline in which Luke impregnanted Jess and then forced her a year into the future. When this timeline was undone, Leo disappear
He is the first child produced by two powered individuals, Jess and Luke that have X-ray Vision and Time Jumping respectively. It is unknown if their son has any powers.
Ad blocker interference detected!
Wikia is a free-to-use site that makes money from advertising. We have a modified experience for viewers using ad blockers

Wikia is not accessible if you've made further modifications. Remove the custom ad blocker rule(s) and the page will load as expected.