Len Johnson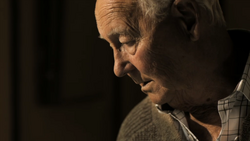 Also known as
Mr. Johnson
Len Johnson is an elderly man with the power to swap ages with others. He meets with Rudy Two every week where they swap ages for an hour to relieve some of the pain Len experiences being old. Len takes advantage of this to persue being young again and to romance a nurse at the care home he lives in.
Rudy eventually discovers how Rudy Two became old and forces Len to reverse the changes.
Ad blocker interference detected!
Wikia is a free-to-use site that makes money from advertising. We have a modified experience for viewers using ad blockers

Wikia is not accessible if you've made further modifications. Remove the custom ad blocker rule(s) and the page will load as expected.