Katie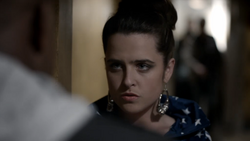 Portrayed by
Ellie Turner
Katie was Craig's girlfriend. Craig did not seem to trust her though,as she claimed to have only slept with four men, but his power revealed the number was actually 11.
Katie was later attacked and killed by the White Rabbit outside Richard Saunders' house party.
Ad blocker interference detected!
Wikia is a free-to-use site that makes money from advertising. We have a modified experience for viewers using ad blockers

Wikia is not accessible if you've made further modifications. Remove the custom ad blocker rule(s) and the page will load as expected.