Harry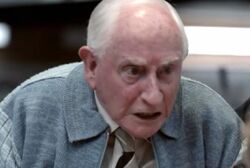 Harry was an elderly man seen during the dance. He was drinking a cup of tea when Sally approached him and offered a dance with Alisha. Harry graciously accepted, but, upon grabbing her arm, he went into a sexual frenzy. Before anything could happen, Sally broke up the encounter and Alisha was able to leave.
Ad blocker interference detected!
Wikia is a free-to-use site that makes money from advertising. We have a modified experience for viewers using ad blockers

Wikia is not accessible if you've made further modifications. Remove the custom ad blocker rule(s) and the page will load as expected.