Flight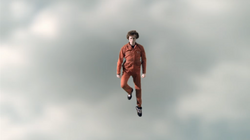 Effects
Allows the user to fly
Flight is the power to levitate off of the ground and move around freely in the air.
Characters
Edit
Sam reveals that he gained this power because he was always scared and running away from bullies who would chase him down. Although flying made it easier, he was still just as paranoid and hated himself for it. As a result he attended the Power Support Group.
Ad blocker interference detected!
Wikia is a free-to-use site that makes money from advertising. We have a modified experience for viewers using ad blockers

Wikia is not accessible if you've made further modifications. Remove the custom ad blocker rule(s) and the page will load as expected.