Ellie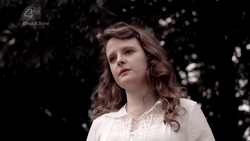 Ellie was a former friend of Alisha. She was a young girl who used to sleep with many boys and girls, take drugs and drink regularly. She was brainwashed by Rachel and became "pure" and annouced her new life style to Rachel's other victims. She pressumably went back to her normal behaviours after Rachel's death.
Previous to that event, Alisha mentioned that a girl called Ellie slept with her friend's boyfriend, but it is unknown whether this was the same Ellie.
Ad blocker interference detected!
Wikia is a free-to-use site that makes money from advertising. We have a modified experience for viewers using ad blockers

Wikia is not accessible if you've made further modifications. Remove the custom ad blocker rule(s) and the page will load as expected.