Danny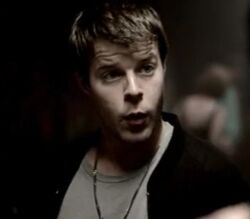 Danny was a drug dealer that sold cocaine to Sam and Curtis, leading to Sam's imprisonment and Curtis' community service. However, during Episode 4 (Series 1), Curtis rolls back time and changes history; the police do not find drugs on neither Sam nor Danny, and Curtis disposes of all but one roll of cocaine. This means that Curtis is still sent to community service, but Sam is not sent to prison. After this appearance, Danny is not seen again.
Ad blocker interference detected!
Wikia is a free-to-use site that makes money from advertising. We have a modified experience for viewers using ad blockers

Wikia is not accessible if you've made further modifications. Remove the custom ad blocker rule(s) and the page will load as expected.