Chris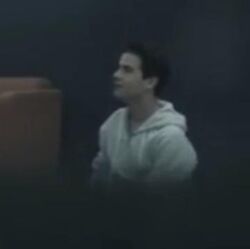 Chris was a friend of Jessica. One night, Nathan witnesses the two getting close but Jessica pushes him away and leaves. Chris, after calling her a prick-tease, follows, and Nathan follows him. However, while searching the Community Centre, Chris's bloody corpse falls onto Nathan. While Nathan thinks Jessica is his killer, it is later revealed to be Dave, Jessica's dad, who has become murderously overprotective of his daughter since the Storm.
Ad blocker interference detected!
Wikia is a free-to-use site that makes money from advertising. We have a modified experience for viewers using ad blockers

Wikia is not accessible if you've made further modifications. Remove the custom ad blocker rule(s) and the page will load as expected.